Crohn's Disease Symptoms
How Crohn's Disease Affects Your Skin
Along with wreaking havoc on your digestive system, Crohn's disease can cause skin problems like redness, bumps, and blisters.
By
Chris Iliades, MD
Medically Reviewed by
Sanjai Sinha, MD
Don't Miss This
Sign Up for OurLiving with Crohn's DiseaseNewsletter
Thanks for signing up!
You might also like these other newsletters:
Along with your GI tract, Crohn's disease can affect other parts of the body, including your skin.
Getty Images
Dealing with Crohn's disease doesn't end with digestive issues. In fact, there's a name for Crohn's complications that don't interfere with the digestive system at all: extraintestinal complications. Skin problems are the second most common type of such complication, following arthritis.
According to the Crohn's & Colitis Foundation of America, skin disorders affect about 5 percent of people with inflammatory bowel disease, a broad term that refers to both Crohn's disease and ulcerative colitis. Some of these disorders, such as psoriasis, can get worse in the winter because freezing temperatures and dry indoor air can leave the skin parched. Moisturizing with ointments like petroleum jelly (such as Vaseline), using a humidifier, and avoiding coarse, potentially irritating fabrics can help combat this issue, says Amanda Moon, MD, an assistant professor of dermatology at Drexel University College of Medicine in Philadelphia.
3 Common Crohn's-Related Skin Conditions
Below is a list of the most common skin problems that arise in people with Crohn's.
Erythema nodosum"Erythema nodosum causes tender pink or red bumps to form under the skin, usually on the shins," says Laura Winterfield, MD, a dermatologist affiliated with Brigham and Women's Hospital in Boston. Though erythema nodosum is unpredictable, it may accompany a Crohn's flare and then fade when symptoms are back under control. Wearing compression stockings and elevating the legs can help manage erythema nodosum, which is more common in women and affects about 2 percent of people with Crohn's.
Pyoderma gangrenosum causes painful red-to-purple pus-filled blisters that turn into skin ulcers. It's more likely to occur in areas where skin has been damaged or irritated, a condition called pathergy. "Although these ulcers look infected, they're usually not, so antibiotics don't help," says Dr. Winterfield. Pyoderma gangrenosum isn't preventable, but avoiding skin trauma may decrease the risk. Treatment may require high doses of steroids.
Aphthous stomatitis This skin condition causes small mouth ulcers, also called canker sores. They commonly occur in people with Crohn's when intestinal symptoms flare up, and go away when symptoms subside. They are painful, sensitive, and usually form between the gums and lower lip or on the tongue. A balanced Crohn's diet and vitamin supplements may help prevent canker sores.
Other Skin Problems Related to Crohn's
Localized skin conditions around the anal area of a person with Crohn's disease include skin tags and skin cracks called anal fissures. These result from the swelling and irritation caused by Crohn's. You can best prevent and manage them with good hygiene, warm baths, and soothing ointments.
Other rare skin problems associated with Crohn's include:
Acrodermatitis enteropathica, a Crohn's complication caused by a zinc deficiency. Zinc is important for optimal nutrition, but people with Crohn's may lose some of the mineral due to bouts of diarrhea. "This skin condition causes a pink, scaly rash that usually appears around the mouth or anal area," says Winterfield. Replacing zinc in the diet makes the rash go away.
Epidermolysis bullosa acquisita, a complication of Crohn's that can happen to people who have had Crohn's for a long time. It causes blisters on the knees, elbows, and feet. (It also occurs in other diseases of the immune system.) Good skin care helps to prevent it. Treatment may require steroids and immune-suppression drugs.
Crohn's Skin Conditions Caused by Medications
Beyond skin conditions that stem from the condition itself, some Crohn's medications may lead to adverse skin reactions.
"It is important to remember that many of these skin conditions occur in people who don't have Crohn's disease, and also that people with Crohn's disease can have skin conditions that aren't caused by Crohn's," says Winterfield.
Learning as much as you can about Crohn's and working closely with your doctor to keep Crohn's under control is the best way to prevent complications.
Video: Anemia and IBD
How Crohn's Disease Affects Your Skin images
2019 year - How Crohn's Disease Affects Your Skin pictures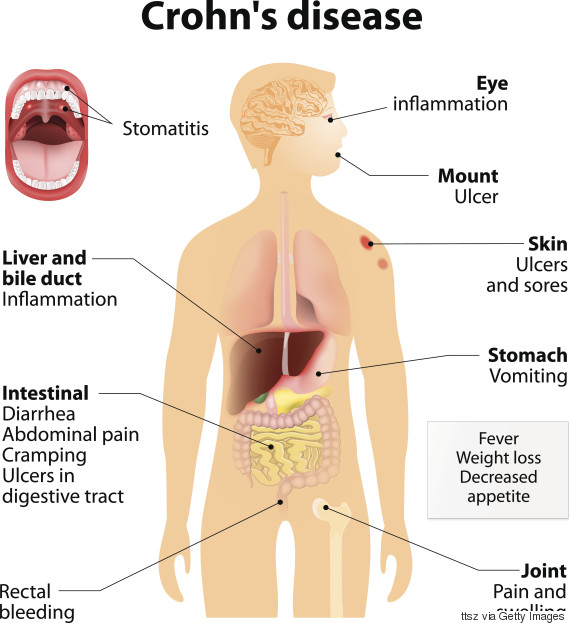 How Crohn's Disease Affects Your Skin recommend photo
How Crohn's Disease Affects Your Skin images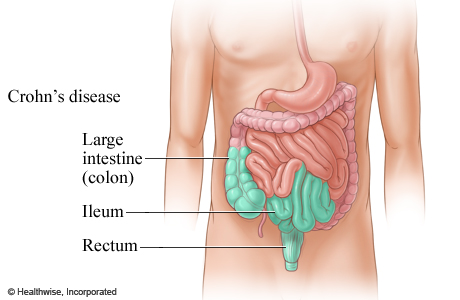 How Crohn's Disease Affects Your Skin new pictures
images How Crohn's Disease Affects Your Skin
Watch How Crohn's Disease Affects Your Skin video
Discussion on this topic: How Crohn's Disease Affects Your Skin, how-crohns-disease-affects-your-skin/ , how-crohns-disease-affects-your-skin/
Related News
Bag It Up, 70s Style: How To Make Sure Your Accessories Are On Trend This Season
How I Recovered from a Lowball Salary
How to Evaluate Teamwork in a Business
Triptorelin Reviews
How to Cope Without Friends on a Temporary Basis
Dear Wesley: How Can I Keep a Ponytail Sleek AllDay
Baume Mercier Capeland Shelby Cobra: A Timeless Driving Spirit
How to Find a Suitable Professional Mentor
Is It Just Us, or Do Serums Seem to Get Better and Better
Wonderful things you should thank your dad for
10 Surprising Causes of Stress
Ixekizumab Reviews
How to Tie a Loop Knot
Date: 06.12.2018, 08:49 / Views: 35154
---