How to Clean a Garage Floor
How to Clean Concrete Floors
Four Parts:
Concrete is durable and versatile, making it a popular material for both interior and exterior flooring surfaces. Because it is stain-resistant and can be left plain and smooth or stamped with unique designs, concrete also offers a great deal of flexibility in terms of functionality and decor in a variety of spaces. Since concrete is porous, regular cleaning is necessary to prevent mold and dirt from building up.The cleaning method does vary slightly depending on the type of concrete you're working with, but proper maintenance will keep your floor clean and fresh, and help increase its longevity in your home, garage, shop, or workplace.
Steps
Preparing Any Concrete Surface
Gather your cleaning equipment.

To do a basic cleaning of any concrete floor and to remove stains, you will need some basic cleaning supplies, including:

A broom and duster (or a vacuum)
A nylon-bristled brush for scrubbing stains
Dish soap and water to remove stains
Trisodium phosphate, laundry bleach, and detergent to remove mildew
Kitty litter or cornstarch to remove grease stains
Degreaser to remove tire marks
Bleach, ammonia, or hydrogen peroxide for stubborn stains

Clear the floor.Remove any furniture, decorations, rugs or mats, shoes, and anything else that's on the floor. Move everything out of the room so you're not cleaning around furniture or constantly having to move furniture around to clean.

Sweep and dust the floor.

Get up all large dirt and debris with the broom, and then go over the surface again with a duster to remove fine particles and dust. Dusting should be done daily, and sweeping or vacuuming on a weekly basis.

Use a vacuum if you have a good one available, as this will be faster and more efficient, and prevent dust and dirt particles from being spread around.

Spot clean stains.

For regular food and beverage stains, scrub the area with hot, soapy water.Use one to two tablespoons (15 to 30 ml) of a mild dish soap or Castile soap, diluted into a half-gallon (1.9 liters) of water. For oil or oil-based stains, wet the area with water and cover the stain with dish soap. Dip a brush in warm water and scrub the area to work up a lather. Blot the suds with a rag or towel and rinse it down with clean water.

To remove mildew, mix one ounce (28.3 grams) each of laundry detergent and trisodium phosphate with one quart (946.4 ml) laundry bleach and three quarts (2.8 liters) of water. Scrub the area with a soft brush and rinse with clean water.
To remove tire marks (in a garage), spray the area with water and apply a degreaser. Let sit for three to four hours, scrub with a brush, and rinse.
To remove grease, spread kitty litter or cornstarch over the area and let it sit for about three days. After you've let it sit, vacuum or sweep up the kitty litter and dispose of it in accordance with the type of grease it was (such as in the garbage or through a proper recycling facility).

Use stronger cleaners for tough stains on plain concrete.

If your concrete floor is plain and you don't have to worry about damaging a finish, you can use harsher cleaners like bleach, ammonia, and hydrogen peroxide to clean stubborn stains.Dilute one part cleaner in three parts water and spray on the affected area. Let it sit for about 20 minutes, and then scrub with a brush. Rinse the area with clean water.

Always wear gloves and proper protective gear when using harsh cleaners, and make sure the room is well-ventilated.
Cleaning Stamped or Polished Concrete
Gather your supplies.

You will need a mop and large bucket, warm water, and a mild, pH neutral cleaner.Do not use ammonia, bleach, or any other highly acidic or alkaline cleaner, as it may damage the concrete finish.Good neutral cleaners to use include:

Mild dish soaps
Castile soap
Neutral stone cleaner
pH neutral floor cleaners or detergents

Fill a large bucket with water.Use about one gallon (3.8 liters) of warm water. Stir in one-eighth to one-quarter cup (30 to 60 ml) of mild soap or pH neutral cleaner (or the amount recommended by the manufacturer).

Dunk a clean mop into the cleaning solution.Once it's saturated, wring it out thoroughly. The mop should be only slightly damp for cleaning the floor: you want the water to dry quickly, and don't want excess water sitting on the concrete.

Mop the floor in small sections.Start in a corner farthest from the door and make your way toward the door, cleaning small areas at a time. As you mop, frequently re-dip the mop in the water and wring it out thoroughly. Consider having an oscillating fan blow air into the room to help the floor dry quicker.

Remove excess soap or cleaner.

When you have cleaned the entire floor, dump out your cleaning water, rinse the mop and bucket, and refill the bucket with clean, warm water. Mop the floor again in the same way with the clean water, dunking and thoroughly wringing out the mop often.

Start at the farthest corner and work toward the door again, working in small sections.
Cleaning a Garage Floor or Exterior Concrete
Gather your cleaning supplies.

You will need a power washer, a push broom with stiff, nylon bristles, and a cleaning product, such as trisodium phosphate or other concrete cleaner. You can use a regular garden hose if you don't have a pressure washer. Use the hose on full power with a high-powered nozzle.

A pressure washer is recommended for this kind of concrete cleaning as it will do a better job. Pressure washers can be rented from home and garden or building stores.
Use a regular scrubbing brush with nylon bristles if you don't have a push broom.

Remove any moss or roots that have grown on exterior concrete.Pull them up with your hands and then sweep, hose down, or pressure wash the surface to remove dirt and debris.

Spray the concrete.Open your garage door if applicable. Start at the end closest to the house and work your way toward the garage door or lawn. Use the pressure washer or hose and spray the floor in broad, sweeping strokes to remove dirt and debris. Be sure to spray corners, cracks, and crevices as well.

Cover the floor with a dusting of cleaner.Place your broom at one end of the garage or patio, and begin sprinkling cleaner on the floor starting at the other end, working your way toward the broom. Make sure the floor is still wet when you do this.

Scrub the floor.Use your broom or brush to work the cleaner into the entire floor surface and lift out any dirt, grime, and debris.

Rinse the concrete with clean water.Starting at the inside and working your way toward the open door or lawn, power wash away any excess cleaner and debris. Leave the door open and allow the floor to dry.
Protecting Concrete Floors
Clean spills immediately.This will stop people from slipping on the floor and prevent staining. Wipe up spills with a clean rag or towel as soon as they occur.

Seal the floor.

A high-quality sealant will last a few years, so you should re-seal your floor every three to four years.Sealing your concrete floor will protect it from scuffs and stains.

Choose a sealant that's right for your concrete surface.
Use water-based sealants for indoor flooring.

Wax the floor.

Not only will a wax finish protect the floor from dirt build-up, stains, and abrasion, but it will also protect the sealant underneath so it lasts longer.

Apply floor wax in a thin layer and spread it out with a rayon or microfiber mop. Re-apply every year or so.
Community Q&A
Question

How can I remove cigarette burns from concrete?

wikiHow Contributor

Community Answer

Use dried manure. Place it on the burn, then wet it. Wait 24 hours, then peel the manure off the concrete and the burn should come with it.

Question

Can I use a vacuum cleaner to clean a concrete floor?

wikiHow Contributor

Community Answer

Of course. You may need to use a broom to dislodge caked on dirt before you vacuum. A shop type vac would work best.

Question

What do I use to remove a transmission fluid stain?

Soak up as much as you can with kitty litter. Then use a strong solution of a degreaser (Simple Green works well). Let it soak in for a few minutes and work with a scrub brush on the stain. Wipe up and repeat as needed.

Question

How can a stain made with bug spray be removed?

wikiHow Contributor

Community Answer

Yes. Wash the stain with a solution of washing soda or detergent (never soap) and water, then use a cloth or soft-bristled brush. Rinse it thoroughly with clear water and allow it to dry. (Source: HowStuffWorks)
Unanswered Questions
What is the difference between soap and detergent? I have never heard of "washing soda." Please suggest the name of a store or a brand where "washing soda" is sold. Is Dawn a detergent or a soap?

How do I get oil stains out of concrete?

How can I get tough stains out of cement floors without fading the color?

How can I get my concrete floors to shine?

How to get rust marks off of a porch, stamped concrete floor?
Ask a Question
200 characters left
Include your email address to get a message when this question is answered.
Made Recently
Loading...
Did you try these steps?
Upload a picture for other readers to see.
Upload error
Awesome picture! Tell us more about it?
Article Info
Categories: |
In other languages:
Español: , Deutsch: , Português: , Русский: , Italiano: , Français: , Bahasa Indonesia: , Nederlands:
Thanks to all authors for creating a page that has been read 317,346 times.
Did this article help you?
of readers found this articlehelpful.
Click a star to add your vote
100% of people told us that this article helped them.
Quick Summary
Before you clean concrete floors, remove any furniture, rugs or mats,
decorations, shoes, or anything else that's on the floor, then sweep and dust thoroughly. If you're cleaning regular food and beverage stains, scrub the spot with hot, soapy water. For oil stains, dampen the area, then pour on a generous amount of dish soap and scrub the spot with a brush. For tougher stains, dilute 1 part bleach to 3 parts water. Let the mixture sit on the spot for about 20 minutes, then scrub and rinse away.
Success Stories
"I found your stuff interesting, informative and productive. Can you please guide is the protocols that are required
for industrial floor cleaning to avoid misuse cleaning equipment?"
Merika Skirko
Oct 23, 2019
"I wasn't sure how to approach my concrete balcony floor. I learned to use a mild cleaner, and do a couple of
washes. I also was warned not to use anything that would take off the finish. I liked the diagrams and the simple steps. It was also useful to know what kinds of supplies to have on hand."
"I have a concrete floor in my entry and have always wanted to know how to clean it. Now that I have read this
article I can clean it, and hopefully it will come up really tidy."
Unnikrishnan S.
Feb 15, 2019
"It may help me because I am going to do this. This article gave me some ideas.
Video: How to Clean & Seal Concrete Floors : Concrete Floors
How to Clean Concrete Floors images
2019 year - How to Clean Concrete Floors pictures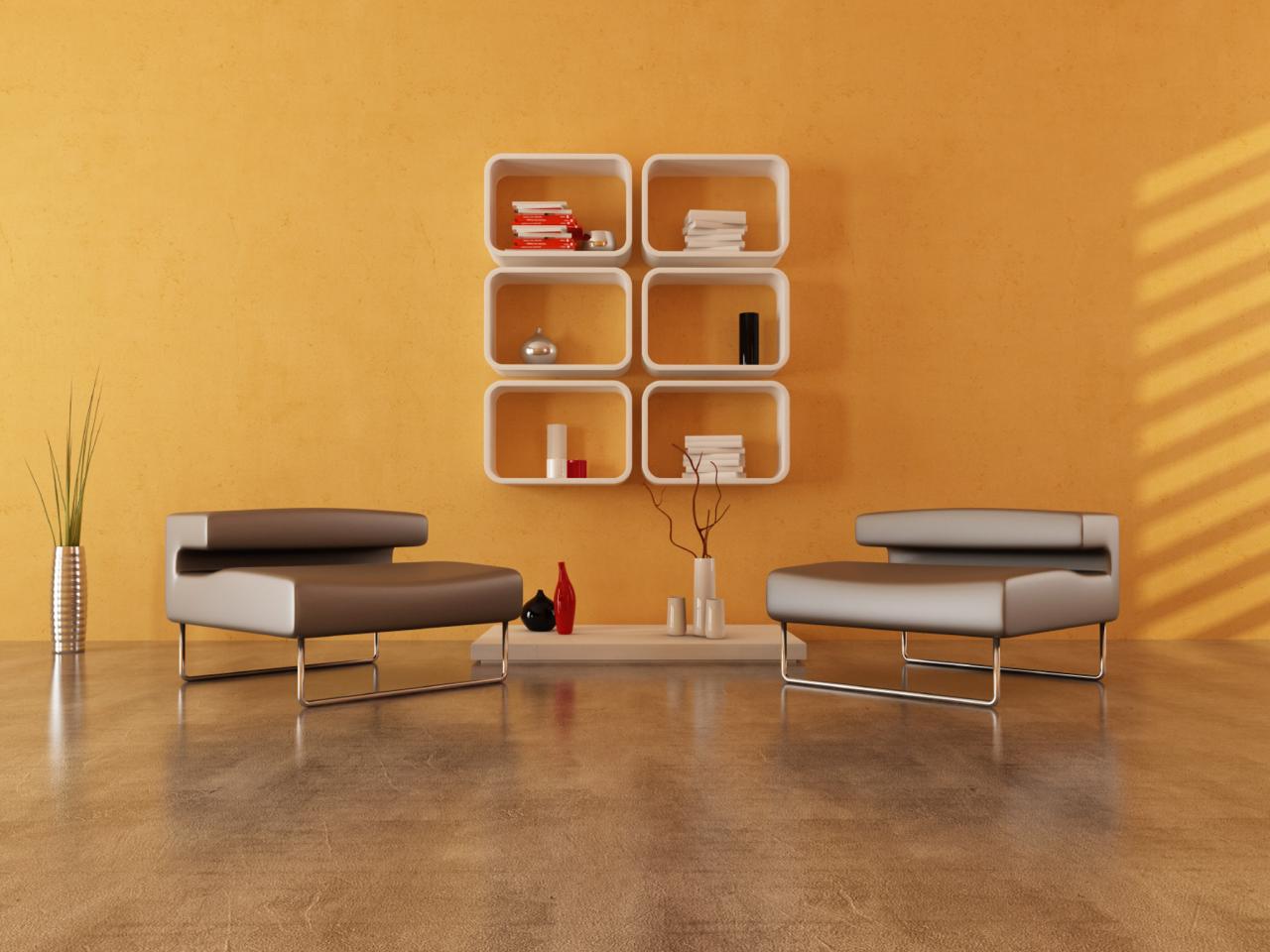 How to Clean Concrete Floors recommendations photo
How to Clean Concrete Floors images
How to Clean Concrete Floors new foto
pics How to Clean Concrete Floors
Watch How to Clean Concrete Floors video
Forum on this topic: How to Clean Concrete Floors, how-to-clean-concrete-floors/ , how-to-clean-concrete-floors/
Related News
7 Perfect Plum Smoothies
How to Keep Bees Out of Birdhouses
Thiothixene
How to Become a Mediator in New York
The Sports Bra Is Having A Major Street Style Moment
How to Swim Backstroke
Ten utterly delicious melt-in-your-mouth muffin recipes
How to Address Weight Loss with Your Child
How to Prevent Your Hair FromBreaking
Pull-Up In 7 Steps For Women And 10 Advanced Variations
How to Add a Stopover to a Route on Waze
How to Clean Shower Doors
Date: 06.12.2018, 07:06 / Views: 74173
---