How to Improve Cheer Jumps - Toe Touch, Right Front, Left Front & Pike
How to Do a Cheerleading Toe Touch
Steps
Toe touch
Stretch.Stretching will help you loosen your muscles so that you will have better mobility when practicing your toe touch. Make sure you stretch out your ankles, legs, and hip adductors. You can sit on the floor and gently rotate each foot to warm up your ankles. Now to stretch out the legs stay on the floor, extend legs side by side and slowly reach toward your toes until you feel like you have stretched good enough. To stretch the hip adductor muscles, you will need to pull your feet from their previous position toward the groin area as close as you can get them. once you get there gently push your knees toward the floor as far as possible to make sure you get a full stretch. You can repeat these stretches as many times as necessary before moving on or even after practicing your toe touches.

Tie any thick long loose rubber bands around both of your ankles and do your toe touch.It will help you snap back down and force you to go higher.

Make sure you get your splits and middles because this will help you get your toe touch evenly across.

Prep.Make sure you know what kind of prep you are doing. You can do one that is a high V, cross down in a X by your knees or you can do a clap prep. Hit your prep tight!

Point your toes.When you point your toes it will make your jump cleaner and prettier.

Snap back down.It's important to snap back down because it makes it clean and it's required to do so you don't look sloppy when you go back down.

Practice!It's important to practice it because you will see lots of improvement!
Straddle stretch
Sit down in a straddle.Try to spread your legs as far as possible without straining them.

Lean to your right side.Your left arm should be above your head parallel to your right leg, and your right should be by your hips and parallel to your left. Try to touch your right ear to your knee.

Do the same thing on the other side.Only this time, use the opposite arms.

Turn your waist.Lean directly toward your right leg. Try to touch your nose to your knee.

Do that on the other side.

Remain in your straddle but bend down as far toward the middle as you can.Try to 'walk' your hands in. But do not go farther than your natural ability. It should hurt a little, but you shouldn't be in excruciating pain. If you can, try to lay yourself flat on the floor.

On each of these stretches, try to hold them, not bounce.Stay in the same position for at least 10-15 seconds.

Stay in your straddle.Sit as straight up as you can, and lift one leg at a time off of the ground. This is probably going to be pretty painful and your leg might get cramped, but try to lift it for at least 10 seconds. It helps your toe-touch get higher.

Do the same thing with the other leg.Your straddle may not be as spread out as it was, but just try to focus lifting your leg.

Practice this every day.

You'll see a drastic improvement.

Try to record yourself doing toe-touches. It lets you see your mistakes better.
Community Q&A
Question

Would it help to practice on a trampoline?

wikiHow Contributor

Community Answer

Yes. Just run through the counts the same as you do on floor. Once you can do many in a row easily, try it on floor.

Question

Is it possible to get this jump in under a day?

wikiHow Contributor

Community Answer

No. It takes a lot of practice, but if you are dedicated, you will get there.

Question

What are the counts, and which moves go with each count?

wikiHow Contributor

Community Answer

Count 1: Start your jump entry with your feet together, your arms straight down on your side and your hands in fists. Count 2: Clap your hands and then put your arms into a high V position. Count 3: At the same time, bend your knees and cross your arms downward into an "X" position in front of your knees. Count 4: As you are continuing to swing your arm, motion back out and up into a "T" or a "V" (depending on the final position you are executing), and jump! Count 5: Upon landing from your jump, bend your knees slightly to absorb any shock and put your arms straight and down by your side with your hands in fists, much like step one. Count 6: Straighten your knees and clap for the finishing touch.

Question

If I'm naturally flexible, can I get this in a week?

wikiHow Contributor

Community Answer

Yes. With consistent practice you should be able to get your toe touch in one week.

Question

Could a beginner learn to do a cheerleading toe touch in 3 days?

Maybe. It depends on how dedicated you are. But don't focus on flexibility as much as strength, because if you have weak legs you will look sloppy. Try to lift your legs fast. That is the most important thing to do in a toe touch. Speed is key!

Question

How long will it take to complete this?

wikiHow Contributor

Community Answer

If you're not very flexible, it might take a few weeks of consistent practice to be able to fully touch your toes.

Question

Do I have to know how to do the middle splits to do a toe touch?

wikiHow Contributor

Community Answer

Not necessarily. When you do a "toe touch" you aren't really "touching your toes."

Question

When I jump normally, I get pretty high. But when I do the toe touch, I don't jump as high. What can I do?

If you can, put ankle weights on your legs when you practice. Stretch before doing it, and stretch a lot in your free time. If you start jumping with ankle weights and stretching your jumps, you'll notice a difference.

Question

I know how to do a toe touch but I squat when I come down, why?

wikiHow Contributor

Community Answer

This is because you are not squeezing. If you were to squeeze your butt muscles and legs and keep your chest up, you should be fine.

Question

Could I be able to do this in three days?

That really depends on your body type and how much you work at it. If you have it pretty much down, but not fully down, you could.
Ask a Question
200 characters left
Include your email address to get a message when this question is answered.
Video: How to Do a Toe Touch | Cheerleading
How to Do a Cheerleading Toe Touch images
2019 year - How to Do a Cheerleading Toe Touch pictures
How to Do a Cheerleading Toe Touch recommendations photo
How to Do a Cheerleading Toe Touch photo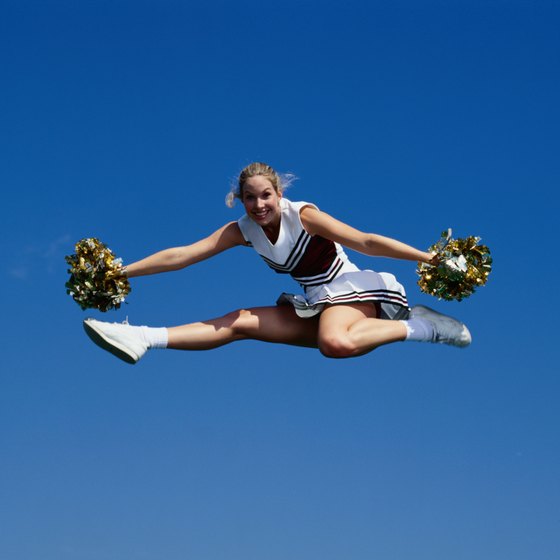 How to Do a Cheerleading Toe Touch new pictures
foto How to Do a Cheerleading Toe Touch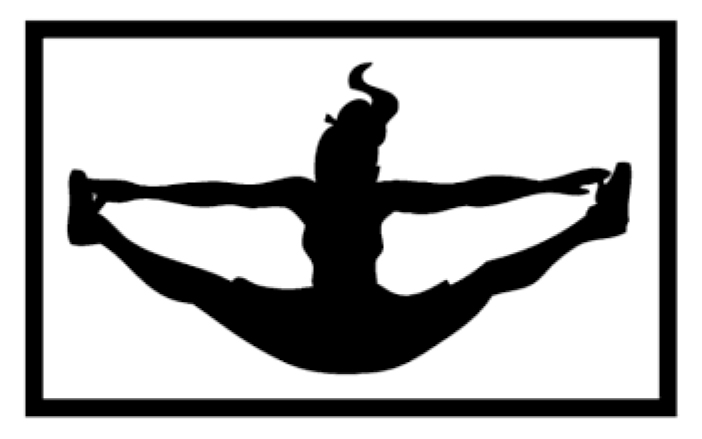 Watch How to Do a Cheerleading Toe Touch video
Communication on this topic: How to Do a Cheerleading Toe Touch, how-to-do-a-cheerleading-toe-touch/ , how-to-do-a-cheerleading-toe-touch/
Related News
It's Not Miley: The Pope is Time's Person of theYear
10 Things That Dental Problems Can Tell You About Your Health
What It Means to Be Your Own Patient Advocate
Pneumonia
How to Incorporate a Wine Rack Under a Kitchen Counter
4 Key Pieces For Transitional Dressing
8 Modern Ways To Wear White Lace
Why All Men Should Deep Squat For 5 Minutes Daily
Minka Kelly Is About to Reunite with Tim Riggins...and Its Gonna Get Sweaty
The Jewellery Edit: Our Valentine's Day Wish List
Most Embarrassing Health Questions Answered
How to Buy a Reclaimed Wood Table
Fashion Forward: Springs New Look
Date: 02.12.2018, 07:19 / Views: 55234
---