DYING MY HAIR BACK TO BRUNETTE
How to Dye Blonde Hair Brown
Three Parts:
Darkening your hair colour is a fun to way to mix up your look. Choose a shade of dye that compliments your skin. Apply the dye to your hair, wait for it to set, rinse it out, and then embrace your new brown-haired look!
Steps
Getting Prepared
Purchase a box of brown hair dye.

Head down to your local pharmacy or general store and find the hair dye section. Hold the boxes of brown dye next to your skin to help you decide which shade you like best. This will help you to imagine what it will look like next to your face. The colour on the box is a good indicator of how the colour will look on your hair.

If you feel indecisive about which colour looks best, bring a friend with you and ask their opinion.
If your hair falls below your shoulders or is very thick, purchase 2 boxes of dye.
If you are dying grey hair, choose a colour that says "natural". For example, "natural chestnut" or "natural light brown". Additionally, read the label to make sure it says "grey coverage" or something similar.

Shampoo your hair the day before you plan to dye it.

This allows your scalp to produce natural oils, which protect your skin and reduce irritation from the dye. The natural oils make it easier for the dye to stain your hair which will make the colour look more natural and help it to last longer.

Wash your hair 2 days before you plan to dye it if you have very dry hair.
Don't condition your hair the day before you dye it, as it closes your cuticle and makes it hard for the dye to penetrate your hair.

Wear old clothes and gloves to protect yourself from the dye.

Dye looks great in your hair but not so much on skin or clothes! Put on an old shirt that you don't mind getting stained as applying dye is a messy process. Wrap an old towel or scarf around your neck to protect it from drops of dye and wear disposable gloves to stop the dye from staining your fingers brown.

Spread a thin layer of petroleum jelly around your hairline, ears, and neck to prevent the dye from staining your skin.

Mix the dye and developer according to the instructions on the box.Open the box of dye and carefully pour it into a disposable bowl, then add the developer and mix the two together using the included brush. Place the bowl in the bathroom sink so that any spills can be easily washed away.
Applying the Dye
Divide your hair into 4 sections.

Run a comb down down your middle parting to separate your hair into 2 sections. Divide each section of hair in half horizontally so that you have 4 sections of hair in total. This will make it easier to saturate all of the hair with dye. Secure each section with a hair tie or clip.

Unclip each section before you dye it, then brush or comb each section.

Paint the first section of hair with dye using a brush.

Select one of the sections at the front of your head to start with. Dip your brush into the bowl of dye and brush it over a 1 inch (2.5 cm) section of your hair that's closest to your face. Start at the top of the strands and work your way down to the bottom. Continue applying the dye to 1 inch (2.5 cm) sections until the entire front section is evenly saturated with dye.

Alternatively, if the box comes with an applicator bottle, follow the instructions on the box to use this to apply the dye to your hair. Then, use your gloved hand to rub in the dye.

Continue applying the dye section by section.

Unclip the other front section and brush out your hair. Then, paint 1 inch (2.5 cm) sections of your hair with the dye until all of the hair on the front of your head is saturated. When you've finished with the front of your hair, remove the ties or clips from 1 of the back sections and repeat the process. Finish by applying dye to the last section and ensure that each strand is evenly coated with dye to ensure a rich, even color.

It normally takes around 1 hour to apply the dye. If you have very thick or long hair, it may take a bit longer.
If you are dying your hair by yourself, use mirrors to help you see the back of your head. Place a portable mirror opposite the bathroom mirror and look in the portable mirror to see a reflection of the back of your head. This will help you to see any spots that you have missed. As an alternative, ask a friend or relative to help you.

Schedule an alarm for the length of time you need to leave the dye in your hair.

Read and follow the time instructions on the on the box of dye. Avoid leaving the dye in your hair for longer than directed as this can cause damage to your hair. Similarly, don't rinse the dye out earlier than recommended as this can make the colour look faded and patchy.

Wear a shower cap to stop the dye from dripping.
Rinsing Your Hair
Take a shower and rinse the excess dye out of your hair.

Remove the shower cap and get into the shower. Place your hair under the flow of water and let the water pressure rinse any excess dye out of your hair. Keep your hair under the water until no more dye is leaking from your hair.

Rinse your hair with warm water.

Condition your hair using the conditioner from the dye box.

Open the packet of conditioner and squeeze it onto your hair. The conditioner will help to set the colour of the dye and will make your hair feel soft and silky. Leave the conditioner to soak into your hair for 1-2 minutes before rinsing it out.

Let your hair dry naturally or blow dry it. This will reveal your beautiful new hair colour!

Wait 24 hours before you shampoo your hair.

To avoid the colour fading, wait a day before shampooing your hair. Look for a shampoo that is labeled for use on color-treated hair. Additionally, choose a shampoo that is sulphate-free as sulphates will make your hair swell and cause the colour to leach out.

Purchase a sulphate-free shampoo from a health store or a pharmacy.
Video: Dying My Hair From Blonde to Brown at Home! Yikes
How to Dye Blonde Hair Brown images
2019 year - How to Dye Blonde Hair Brown pictures
How to Dye Blonde Hair Brown forecasting photo
How to Dye Blonde Hair Brown foto
How to Dye Blonde Hair Brown new photo
photo How to Dye Blonde Hair Brown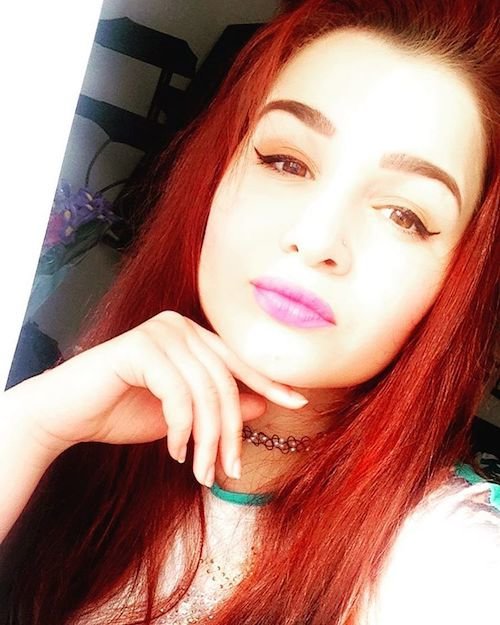 Watch How to Dye Blonde Hair Brown video
Communication on this topic: How to Dye Blonde Hair Brown, how-to-dye-blonde-hair-brown/ , how-to-dye-blonde-hair-brown/
Related News
How to Access Your Computer from Your iPhone
How to Insert a Cannula
George By Asda Discount Codes 2019
Jennifer Aniston Outright Reveals Her Weight
The Best Ways to Save Money Even Impulsive Spenders Can Get Behind
3 Science-Based Secrets to a Youthful Brain
Why People With Vitiligo Are Joining the Body Positive Movement
How to Write a Vision Statement
How To Upgrade Your Personal Style Using Your Smartphone
Bayou Breeze Kohn Patio Sofa with Cushions
How to Measure Your Download Speed
How to Do a Professional Ponytail
Women are queens of the sickies
The Reason Prince William Isnt Actually Meant to Fly on the Same Plane as George and Charlotte
Date: 29.11.2018, 06:38 / Views: 82145
---