How to Cook Green Beans Like a Pro
Why choose wikiHow?
When you see the green checkmark on a wikiHow article, you know that the article has received careful review. In this case, the article went through multiple rounds of research, revisions, and review by our trained team of writers and editors.
How to Prepare Green Beans
Four Methods:
Green beans are nutritious and delicious, and you can eat them in a variety of ways. You can snack on whole raw beans, eat them with your favorite dip, or toss them in with a salad. There are also many different ways you can cook green beans, including sautéing them for a tasty side dish or adding them to soups and casseroles. Preparing green beans for eating is quite simple, and all you have to do is rinse them and remove the stems.
Steps
Cleaning and Stemming the Beans
Wash the beans.Transfer the beans to a colander and rinse them under running water. To remove dirt and other particles, you can rub the beans with your fingers while the water is running. Turn off the water and give the colander a shake to remove excess water.Transfer the beans to a clean tea towel and pat them dry.

Remove the stems by hand or with a knife.

For smaller quantities of beans, you can remove the stems by hand. Firmly pinch the top of the bean just below the stem with your thumb and forefinger to remove the stem. You can leave the curly tail at the other end intact.

Use a knife to stem larger quantities of beans. Divide the beans in to manageable batches. Arrange each batch on a cutting board with all the stems lined up. Hold the beans in place and use a large chef's knife to carefully trim off all the stems at once.

Don't chop the green beans for side dishes.Green beans can be cooked in a variety of ways, including stir fried, sautéed, steamed, and more. When you're cooking green beans like this as a side dish or snack, you can leave the stemmed beans whole to help preserve more of their sweetness and crispness.

Chop the beans for adding to other dishes.When you're adding beans to other dishes, such as soups, salads, casseroles, it's best to chop the beans into bite-sized pieces first. Line up a batch of beans on a cutting board and chop the beans into pieces that are 1 inch (2.5 cm) long.
Blanching Green Beans
Prepare the ice bath.

Fill a large bowl halfway with ice. Fill the bowl the rest of the way with water.Place the bowl beside the stove so you can access it easily when the beans have finished boiling.

Blanching is the process of boiling vegetables for a short time and then stopping the cooking process quickly with an ice bath. It's a good way to preserve a vegetable's color, flavor, and texture before storage, and especially before freezing.

Bring a pot of water to a boil.Fill a large saucepan with water and put on the lid. Bring the water to a boil over medium-high heat. You can add a tablespoon (19 g) of salt to the water as well if you want to season the beans slightly.

Boil the green beans for up to 4 minutes.Transfer the beans to the boiling water. With the lid off, bring the water back to a boil. Once the water starts boiling again, continue cooking the beans until they're slightly tender but still crisp.Small beans will need about 2 minutes, whereas medium ones will need 3, and large ones will need 4.

Transfer the cooked beans to the ice bath.

Remove the saucepan from the heat. Use a slotted spoon to remove the beans from the boiling water. Let the excess water drain from the beans before placing them into the ice bath. Chill the beans for 2 to 4 minutes, or the same amount of time it took to boil them.

Plunging the beans into the ice bath will immediately stop the cooking process.

Drain the beans.

When the beans have been chilled, transfer them to a colander to remove the water. Leave the beans in the colander for 5 to 10 minutes to drip and air dry.

Once the beans have drained, they are ready to be eaten, cooked any way you like, or stored in the refrigerator or freezer.
Cooking Green Beans Different Ways
Sauté them for a fresh and crisp side dish.Place 1 pound (450 g) of stemmed, blanched, and unchopped green beans in a large skillet. Add 3 tablespoons (44.4 ml) (43 g) of butter, and cook the beans on medium-low for about 2 minutes to warm them. Add 3 cloves of minced garlic, salt and pepper, to taste, and cook the beans for another 3 to 4 more minutes.

Steam them for softer green beans.

Fill the steamer basket with 1 cup (125 g) of green beans per person. Fill the reservoir with water to the minimum fill line. Turn on the steamer and cook the beans for about 7 minutes, until they're tender but still have some crispness.

You can season steamed green beans with salt, pepper, lemon pepper, garlic powder, or any other herbs or spice you like.
You can also use a portable metal steamer basket and cook the beans in a

Microwave beans to cook them faster.Place 1 cup (125 g) of whole green beans into a microwave-safe bowl. Add 2 tablespoons (30 ml) of water and cover the bowl with a lid or plastic wrap. Open the lid slightly or peel off a corner of the plastic wrap to let steam escape. Microwave the beans on high for 3 to 4 minutes, until tender.

Roast them for a crisp and flavorful side dish.

Spread the green beans out on a baking sheet lined with aluminum foil, parchment paper, or a silicone baking mat. Drizzle the beans with 1 tablespoon (15 ml) of olive oil and season them, to taste, with salt, pepper, and garlic powder. Bake the beans for 15 minutes in an oven that's been preheated to 425 °F (218 °C). Flip the beans once during the cooking process.

To finish the beans, you can sprinkle them with some shredded cheese, such as mozzarella, parmesan, or cheddar.
You can also use canola or grapeseed oil in place of the olive oil.

Bake them into a casserole.

There are many different types of casseroles you can make, and you can add 1 cup (125 g) chopped green beans to just about any of them. Some popular casseroles that pair well with green beans include:

Vegetable casseroles
Rice casseroles
Lasagna
Taco casseroles

Add them to soup.

Many homemade meat soups, stews, and vegetable soups can be customized with the addition of chopped green beans. Add 1 cup (125 g) of green beans to any soup you like, such as:

Broccoli
Cream of chicken
Minestrone
Beef and barley
Cream of asparagus
Mushroom stew
Storing Green Beans
Store fresh beans in the refrigerator for up to a week.

You can store fresh green beans with the stems on, or you can wash and stem them first. Transfer the beans to a plastic bag and fold the top of the bag over once. Place the bag into the vegetable drawer of the refrigerator and store the beans for 5 to 7 days.

For washed and stemmed beans, wrap them in a sheet of paper towel before transferring them to the bag. This will absorb excess moisture and keep the beans from spoiling.
One effect of blanching is that it will help to extend the shelf life of your green beans, in part because it kills germs. Blanched green beans will last in the refrigerator for several days longer than unblanched beans.

Freeze blanched beans for up to 10 months.

After washing, stemming, blanching, and draining the beans, transfer them to an airtight freezer bag or other freezer-safe container. Seal the bag or put on the lid and transfer the beans to the freezer. The beans will last for 8 to 10 months.

It's best to blanch beans before freezing, because this will help them retain their color, taste, and texture.

Store cooked beans in the refrigerator for up to 5 days.Leftover beans that have been sautéed, stir fried, roasted, or otherwise cooked can be stored and eaten later. Transfer the leftovers to an airtight container and keep them chilled to preserve them.
Community Q&A
Question

I am making a green bean casserole; should I cut them half after trimming the ends?

Only if they're long and you want to. It's a matter of personal preference, but most people like their beans in a casserole no more than a couple inches long. Longer beans can be cut in half.

Question

How long do I cook green beans?

Green beans shouldn't be cooked too long, you want to retain as many nutrients as you can. Best way is to bring a pot of water to the boil, drop in the beans for about 30 - 60 seconds, remove them and plunge into icy water to stop the cooking process. After blanching, place in a pan with some oil and garlic and sauté on medium high until just heated through. You want beans to be hot, but still crisp with a snap when you bite into them.

Question

After trimming, how soon should I cook the green beans?

Trimmed green beans will keep in the refrigerator for 2 - 3 days. Just be sure to dry thoroughly, wrap in a paper towel and then into a zippered bag, removing as much air as possible. You can cook the trimmed beans immediately or allow them to sit at room temp for an hour or two.
Ask a Question
200 characters left
Include your email address to get a message when this question is answered.
Video: How To Prepare Fresh Green Beans
How to Prepare Green Beans images
2019 year - How to Prepare Green Beans pictures
How to Prepare Green Beans recommend photo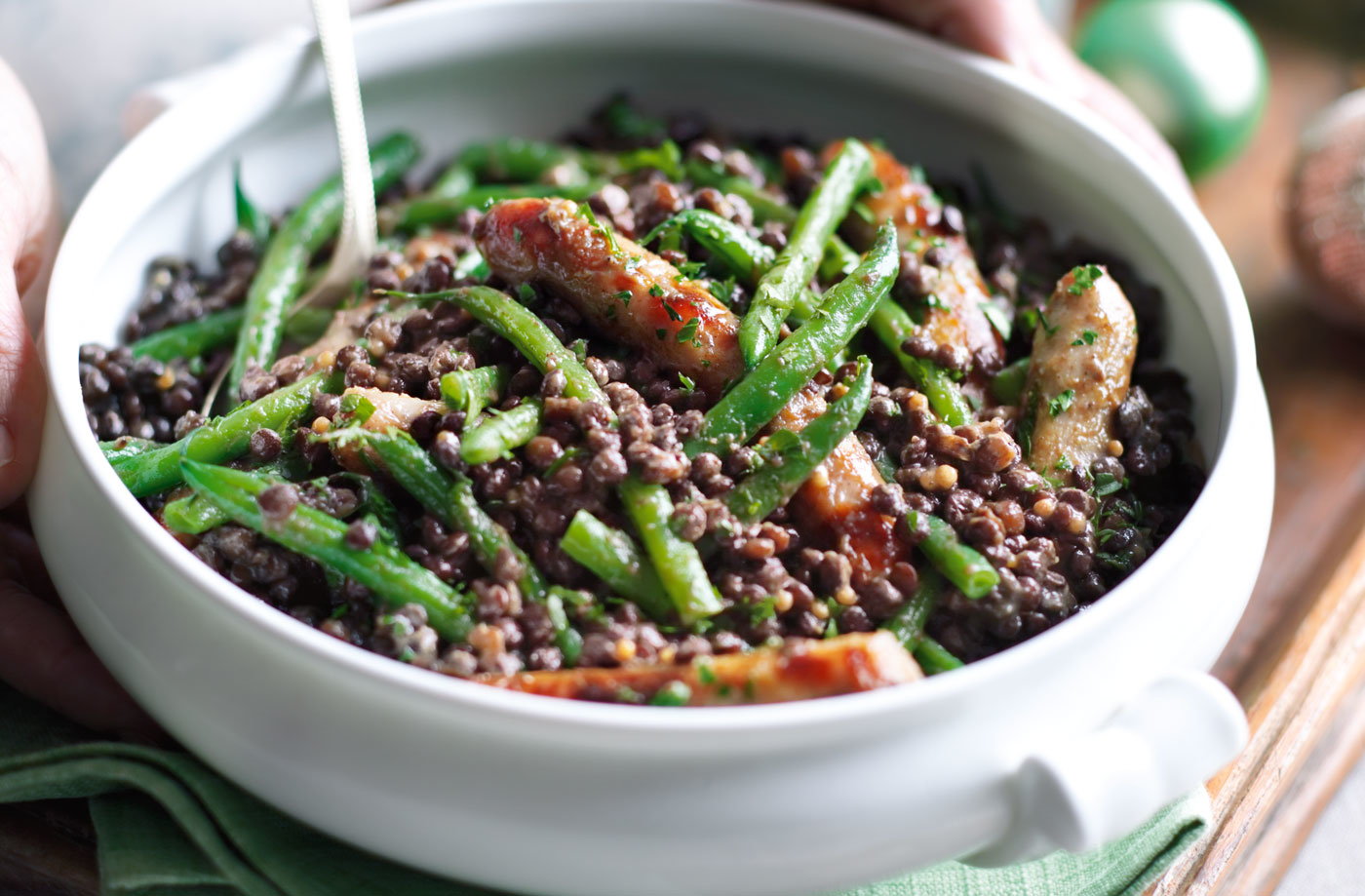 How to Prepare Green Beans pics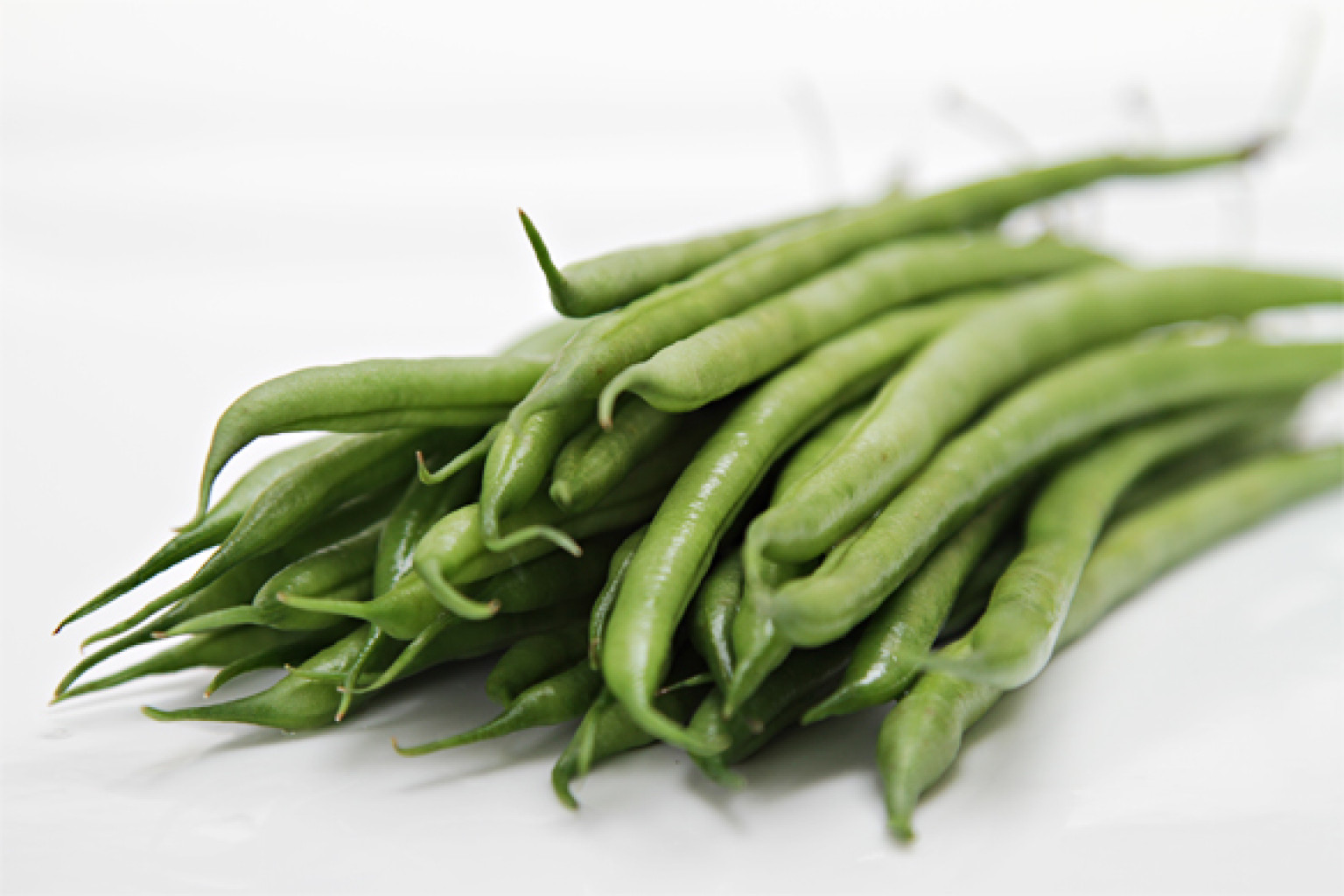 How to Prepare Green Beans new pics
pictures How to Prepare Green Beans
Watch How to Prepare Green Beans video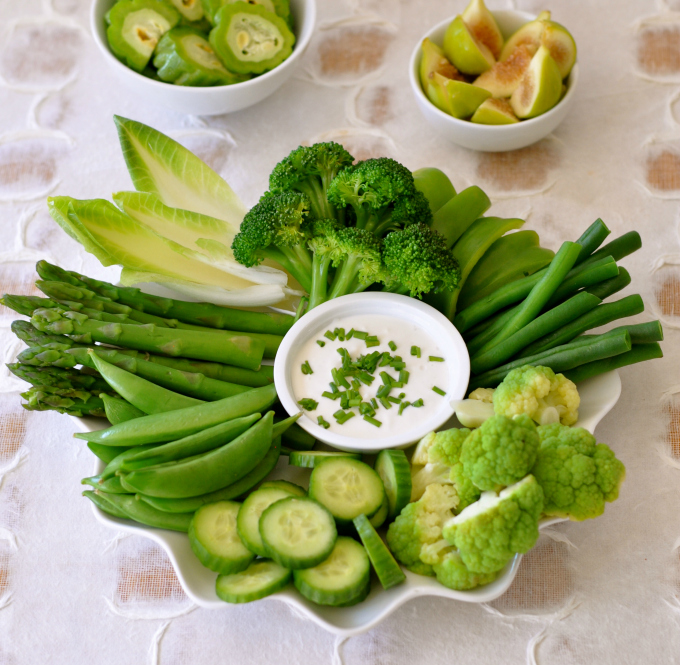 Forum on this topic: How to Prepare Green Beans, how-to-prepare-green-beans/ , how-to-prepare-green-beans/
Related News
How to Grow a Jade Plant
How to Catch Sand Crabs
How to Make a Notebook Cover
Trendy Candy-Colored Hair Looks for 2019
First Look: River Island x Jack Hughes AW14 Campaign
How to Make Healthier Egg Dishes
Is Cupping the Holy Grail of Recovery Maybe—or Maybe Not, Researchers Say
How to Tell if Your Babys Vision Is Normal
How to Get a Cashiers Check
Tag: Wedding Hairstyles
Baked Pesto Mushies with Crunchy Cashew Cheese
Rick Owens x Adidas Trainers: SS14 Collection
Snowman Spoons
6 Ways to Detox Your Body
Sebago Men's Knight Boot
Date: 29.11.2018, 00:52 / Views: 75541
---