064: Ask David — Quick Cure for Excessive Worrying!
Your New Antidepressant Goes Remarkably Well With Blueberries
Kelly Brogan used to be a pharmaceutical cowboy. That's how, in her close-talking, rapid-fire way, this powerhouse in skinny jeans describes her old life as a swaggering Bellevue-trained shrink. She had an exhaustive knowledge of brain-soothing antidepressants, and for years she used them confidently to lasso her patients' worst psychological beasts. It wasn't until she found herself prescribing powerful antidepressants to pregnant women 6 years ago that something snapped. "I was pregnant at the time myself," Brogan, now 36, says, "and I thought, I would never take these medications."
Advertisement - Continue Reading Below
So she trained her restless, analytical mind on the psychiatric status quo. It didn't look good: Over recent decades, the swelling number of prescriptions for psychiatric drugs has done nothing to stem another rising tide—that of mental illness diagnoses. There's a debate raging about whether SSRI antidepressants are any better than placebos for people with mild and moderate cases. After some deep consideration, Brogan came to the radical conclusion that there was absolutely nothing worth saving about the way she had been trained to alleviate the mental suffering of her patients. "I realized the emperor has no clothes," she says. She decided to turn her back on antidepressants.
Psychiatrist Kelly Brogan's very public stance on medication is radical and sometimes divisive. But, she says, her patients have found happiness and calm by forgoing pills in favor of supplements and diet changes.
Acting on a new hunch, Brogan set about healing people's minds via their digestive systems. Her patients' stories, plus a growing area of research, inspired her to banish antidepressants like Lexapro in favor of lactobacillus and spend more time discussing gastrointestinal symptoms than emotional ones. The results spoke for themselves: Her women-only Manhattan practice sprouted a waiting list of 6 to 8 months. "I can't even remember the last patient I wasn't able to help," she says.
Advertisement - Continue Reading Below
Brogan's ideas are extreme, but she is far from alone on this medical frontier. A quick scan of the latest self-help books and Facebook groups—some fringy, all passionate—turns up scores of clinicians and patients who believe that they have healed the mind by healing the gut, their conviction that this is the right path almost religious in its fervor. (Brogan is a one-woman cottage industry, with more than 23,000 Facebook fans and a blog that gets 20,000 hits a week.) The claim is remarkable and increasingly convincing: Probiotic supplements and a change in diet can, in effect, rewire the brain.
MORE:Do You Need Probiotics For Down There?
The unlikely, invisible driver behind the miracles: bacteria. Over the past several years, research on the bugs that live on and inside our bodies has exploded. As the health savvy are becoming increasingly aware, we have at least 10 times as many single-celled bacteria floating around in us as human cells, and the majority of these roughly 100 trillion critters are located in the gut—mostly in the colon, where they play an essential role in human digestion. (Without them, we couldn't break down the plant fiber we eat.) Much of the research has focused on how the microbiome might affect what can go wrong in the gut—for instance, in digestive disorders such as IBS or in obesity—because bacteria affect how food is broken down and converted into energy. But one of the hottest areas of research, and arguably the most fascinating, is the connection between gut bacteria and our mental health.
Advertisement - Continue Reading Below
Advertisement - Continue Reading Below
We've known forever that our emotions affect our digestive systems, as anyone who's had a sour stomach before a work presentation has gathered. What these new accounts tell us is that the brain-to-gut effect works in the opposite direction, too. More significantly, they introduce bacteria as a compelling, previously unconsidered player that can communicate, directly or indirectly, with our brains to determine our moods and, perhaps, our most basic sense of who we are. Some scientists now talk about the gut-microbiome-brain axis.
Nutrition recommendations by Kathie Swift, RD
Gut bacteria was the last thing Maureen Olbon would have considered when, 4 years ago, she had a very bad stretch at the state hospital where she worked outside of Durham, NC. A powerfully built schizophrenic patient suddenly lost it and lunged at her, trapping her in a choke hold. Two months later, another patient punched her in the face with such force that she slammed against a wall. The attacks left Olbon a physical and mental wreck. "I couldn't make people understand the terror I was feeling," Olbon, 62, says. She saw several psychiatrists and was prescribed a pharmacopoeia of prescription meds—SSRI antidepressants, antianxiety drugs, antipsychotics. "It felt like I was having a lot of people do things to me, but I wasn't feeling a benefit," she says. "I was on a slide, and it was downward."
Advertisement - Continue Reading Below
Steady and incremental relief came through her work with Natalie Sadler, a University of North Carolina–trained psychiatrist who, like Brogan, had moved her practice away from conventional antidepressants and toward probiotic supplements and diet to address just about every form of psychic distress. "I totally changed my diet—no gluten, no processed foods," Olbon says. Her anxiety calmed, and she tapered off the antidepressants.
Video: Peter D. Kramer on depression, antidepressants, and psychotherapy - Full interview | VIEWPOINT
Your New Antidepressant Goes Remarkably Well With Blueberries images
2019 year - Your New Antidepressant Goes Remarkably Well With Blueberries pictures
Your New Antidepressant Goes Remarkably Well With Blueberries recommend photo
Your New Antidepressant Goes Remarkably Well With Blueberries images
Your New Antidepressant Goes Remarkably Well With Blueberries new pics
pics Your New Antidepressant Goes Remarkably Well With Blueberries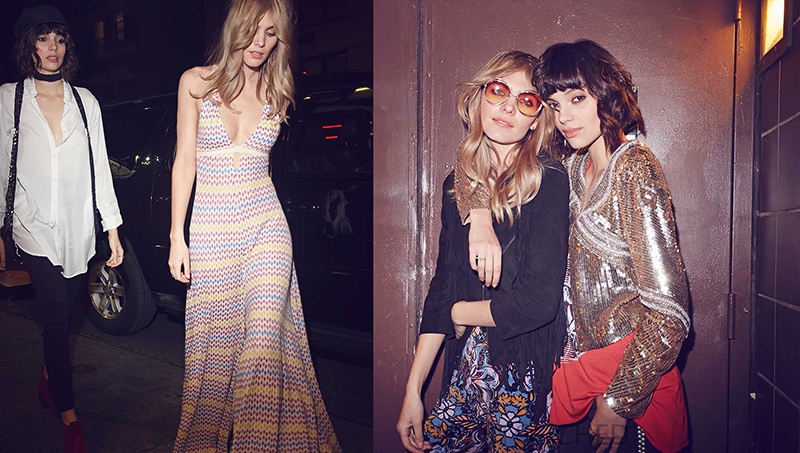 Watch Your New Antidepressant Goes Remarkably Well With Blueberries video
Discussion on this topic: Your New Antidepressant Goes Remarkably Well With , your-new-antidepressant-goes-remarkably-well-with/ , your-new-antidepressant-goes-remarkably-well-with/
Related News
IVF mothers face higher death risk
The Beasts of Summer: 5 Savvy Solutions for Bites and Stings
What Is Mum Guilt', Exactly – And Why Do We Suffer From It
High Blood Pressure Tests
KitchenAid 7 Speed Hand Mixer KHM7210 Color: Contour Silver
How to Create Mylinks on wikiHow
How to Look Less Nerdy with Glasses
Why your smartphone is affecting your sex life
What Is Progesterone
Best and Worst Carbs for Weight Loss (And Why)
Should You Count Calories or Carbs to Lose Weight
Chocolate Spiders
Date: 05.12.2018, 03:50 / Views: 75395
---